Here at the Gasol Foundation, we're committed to educating people on how to follow a healthy diet.
Gearing up for some sport activity and want to learn how to make healthy granola bars for good energy?! Follow this recipe to add a healthy and diverse new dish to your repertoire.
HOMEMADE GRANOLA ENERGY BAR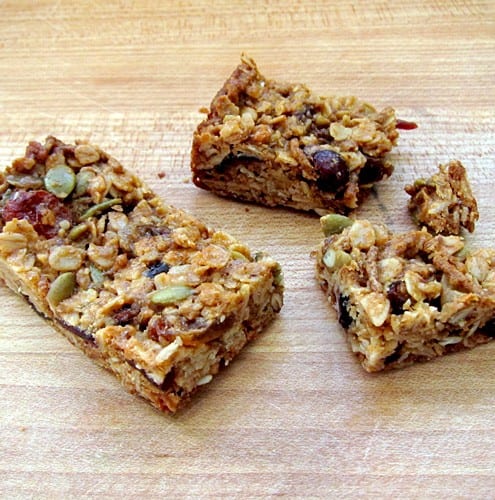 Ingredients 
Oats
Various seeds
Raisins
Honey
Peanut butter or almond
Steps to follow 
Mix in a bowl two cups of oats, seeds and 1 cup and a half of raisins. In another bowl, mix half a cup of honey and half a cup of peanut butter or almond. Combine the two mixtures until everything is well incorporated. If too dry, can be added milk, more honey or peanut butter or almond. Place the baking paper or aluminum into a mold and add the mixture to form a uniform layer. Refrigerate for at least 2 hours for consistency. Cut into portions. It can last up to 2 weeks in the fridge.
Tips
We can add other ingredients like chocolate, or grated coconut to give a different taste. If you want to give a crunch, cut in portions  the dough and bake it instead of putting it in the fridge.
* This recipe was shared as part of our l'esport suma workshop on nutrition and healthy eating with nutritionist Clara Homs. Learn more about that workshop here.